The mission of Fun Motorcycle Training Program is to reduce crashes, injuries and fatalities through comprehensive education.
Florida Approved Motorcycle Training
Policies and Required Equipment
The Fun Motorcycle Training is designed for the novice rider with no (or limited) street-riding experience. This course includes both classroom and on-cycle instruction. You will learn fundamental skills required to operate the motorcycle and progress to street riding skills and strategies.
Topics covered include controls, basic riding techniques, understanding how motorcycles turn, proper cornering strategies, and emergency crash avoidance skills. The course is based on the most current research in rider safety and utilizes modern training methods.
Missing, canceling, or rescheduling your class requires a 24 hour notice before the class was set to start, otherwise a fee of $125 will be charged.
Missing day 2 of the class or arriving late will also incur a $125 fee.
Physical Demands of the Course
Policies and Required Equipment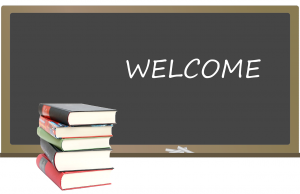 Proper riding gear is REQUIRED by the State of Florida is as follows.
DOT Helmet

Eye Protection

Long Sleeves

Full Finger Gloves

Long Pants (with no holes)

Over The Ankle Footwear
* We can provide helmet if needed.